"Alex Petcu: In Time" is a new album released on the RTE Lyric fm label, featuring a wide range of music for percussion.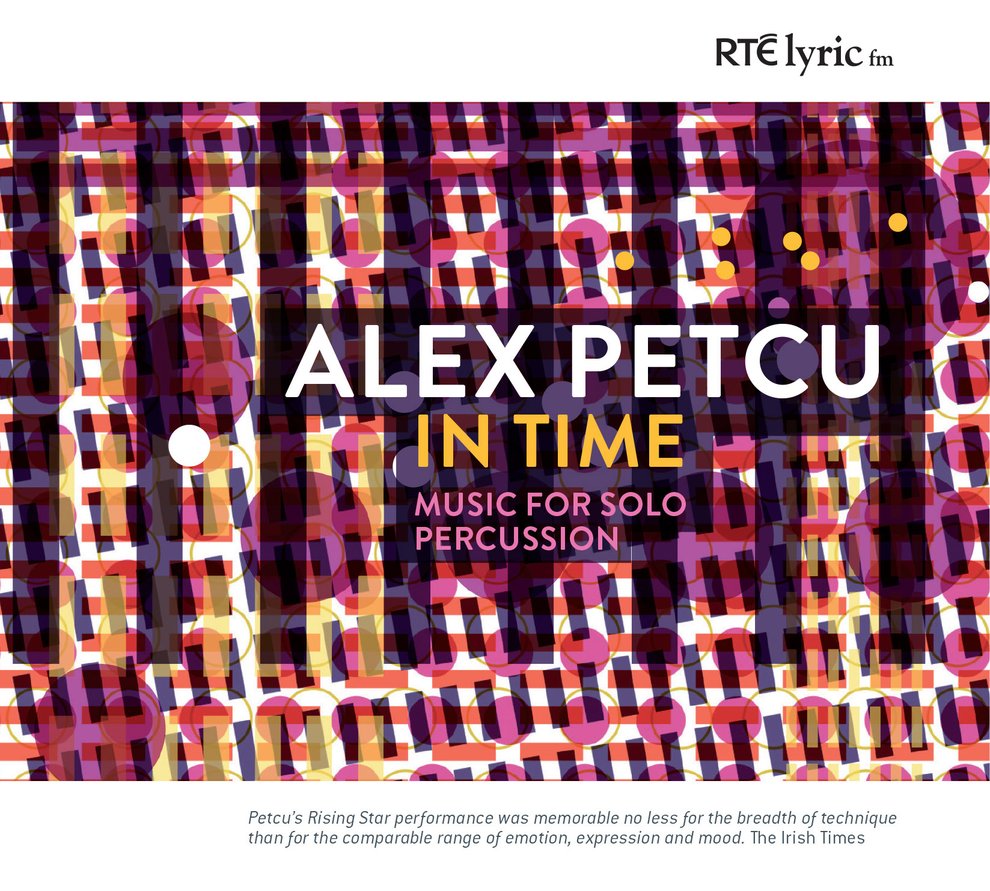 I was approached by RTÉ lyric fm to record this album in 2015. I wanted to create an album that would best represent the variety of music that I regularly perform. I didn't have any one particular composer or theme that I wanted to focus on. Instead, I wanted the CD to represent a body of work that has helped me get to where I am today. In addition, I wanted the music to be accessible to a wide audience so that they too, can appreciate and get a glimpse of what percussion has to offer.
The set features both original music for percussion and transcriptions from the classical repertoire. I've included works by seminal composers such as Steve Reich who have contributed immensely to the percussion repertoire, and also pieces by less well-known composers that I've worked on over the years and have had an influence on me in various ways. For the arrangements, I wanted to include pieces that I felt I could really add to in some way or emphasise something new. When transcribing, it is inevitable that some elements are lost in comparison to the original version, however, a different instrument can help bring out an aspect of the piece that might not have been as clear in the original.
Click here for more details.

Tracks

1: Arabesque No 2 - Claude Debussy
2: Piazonore - Alexej Gerrasimez (with Michael McHale on piano)
3: Land - Takatsugu Muramatsu
4: Fabian Theory - Nigel Westlake
5: Yerkinkn Ampel A - Komitas (with Ioana Petcu-Colan on violin)
6: Prelude and Fugue: II Fugue - Sam Perkin (with Ioana Petcu-Colan on violin)
7: A Little Prayer - Evelyn Glennie
8: Nagoya Marimbas - Steve Reich
9: Paddy - Donnacha Dennehy
10: Courante from Cello Suite No. 6 in D Major - J. S. Bach
11: Postlude No 8 - Elliot Cole
12: Generally Spoken It's Nothing But Rhythm - Nebosja Jovan Zivkovic
13: Glassworks: I Opening - Philip Glass